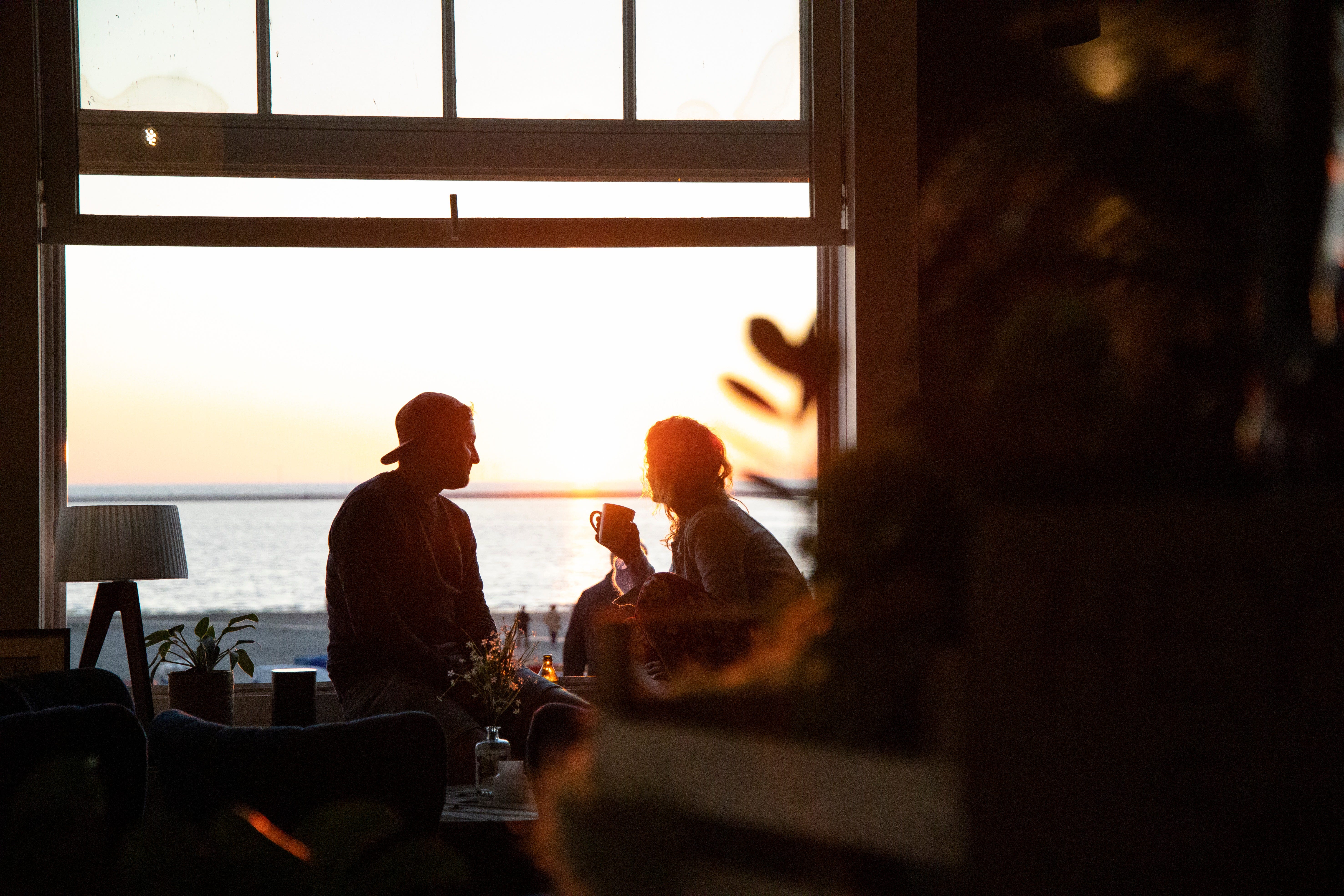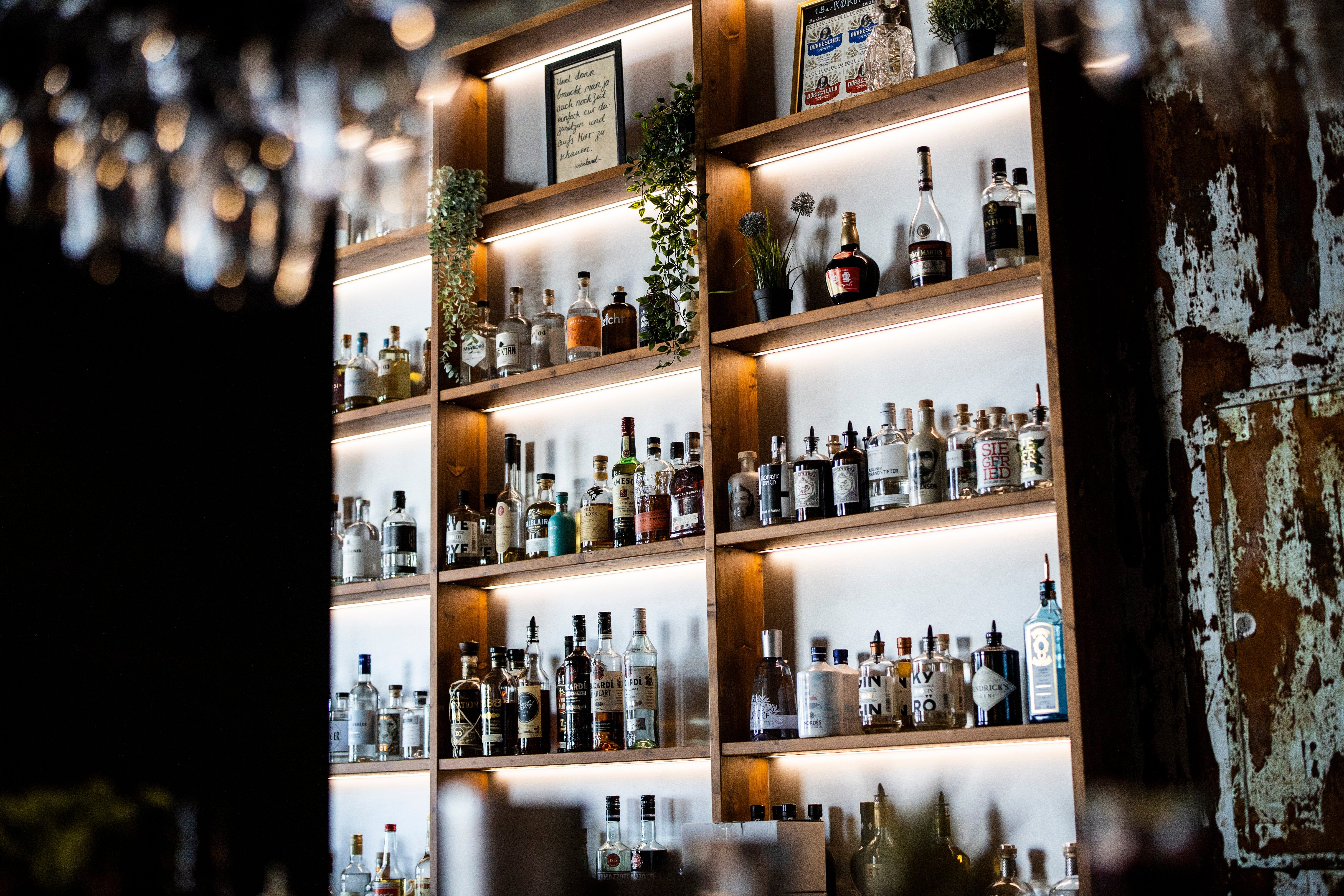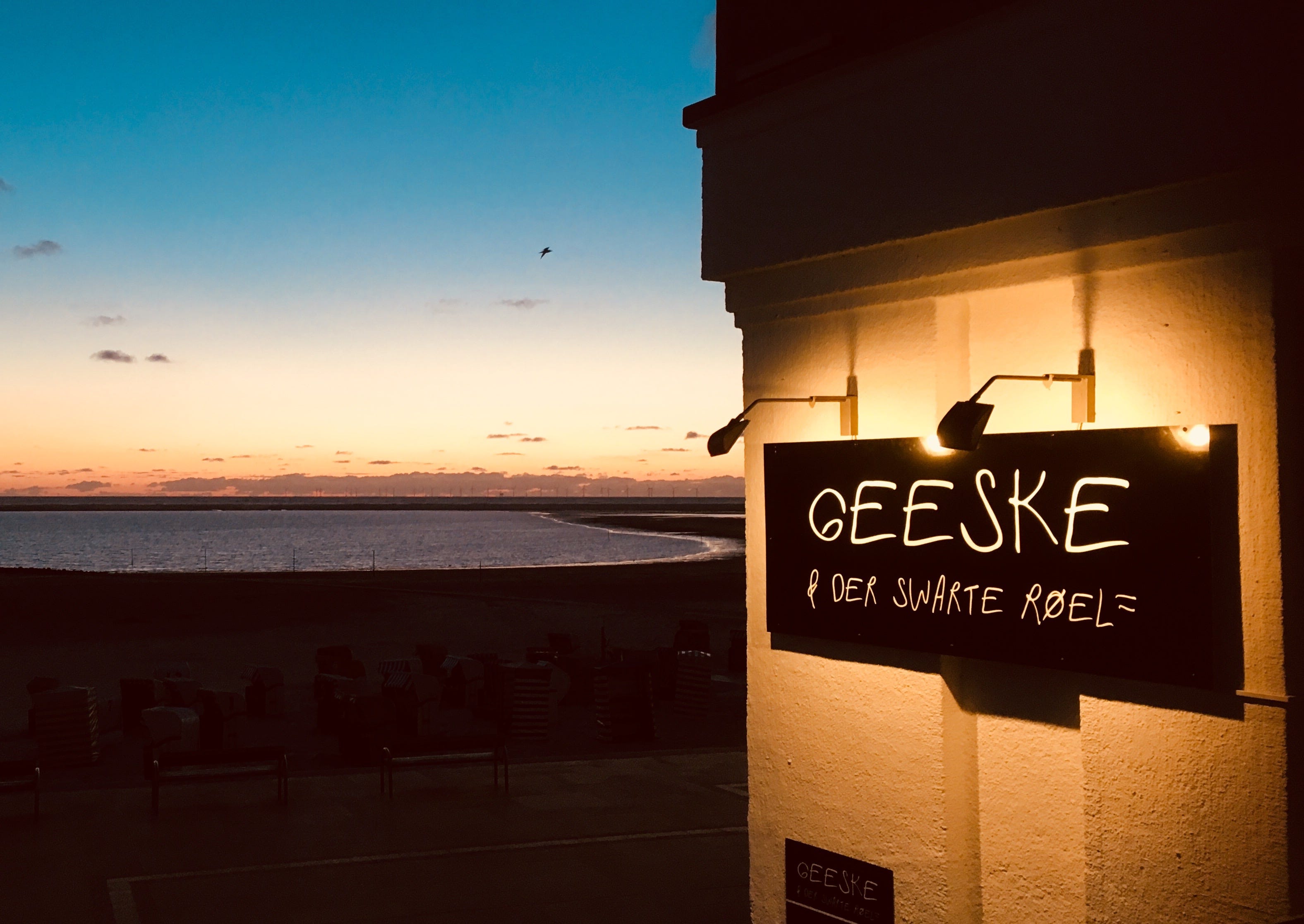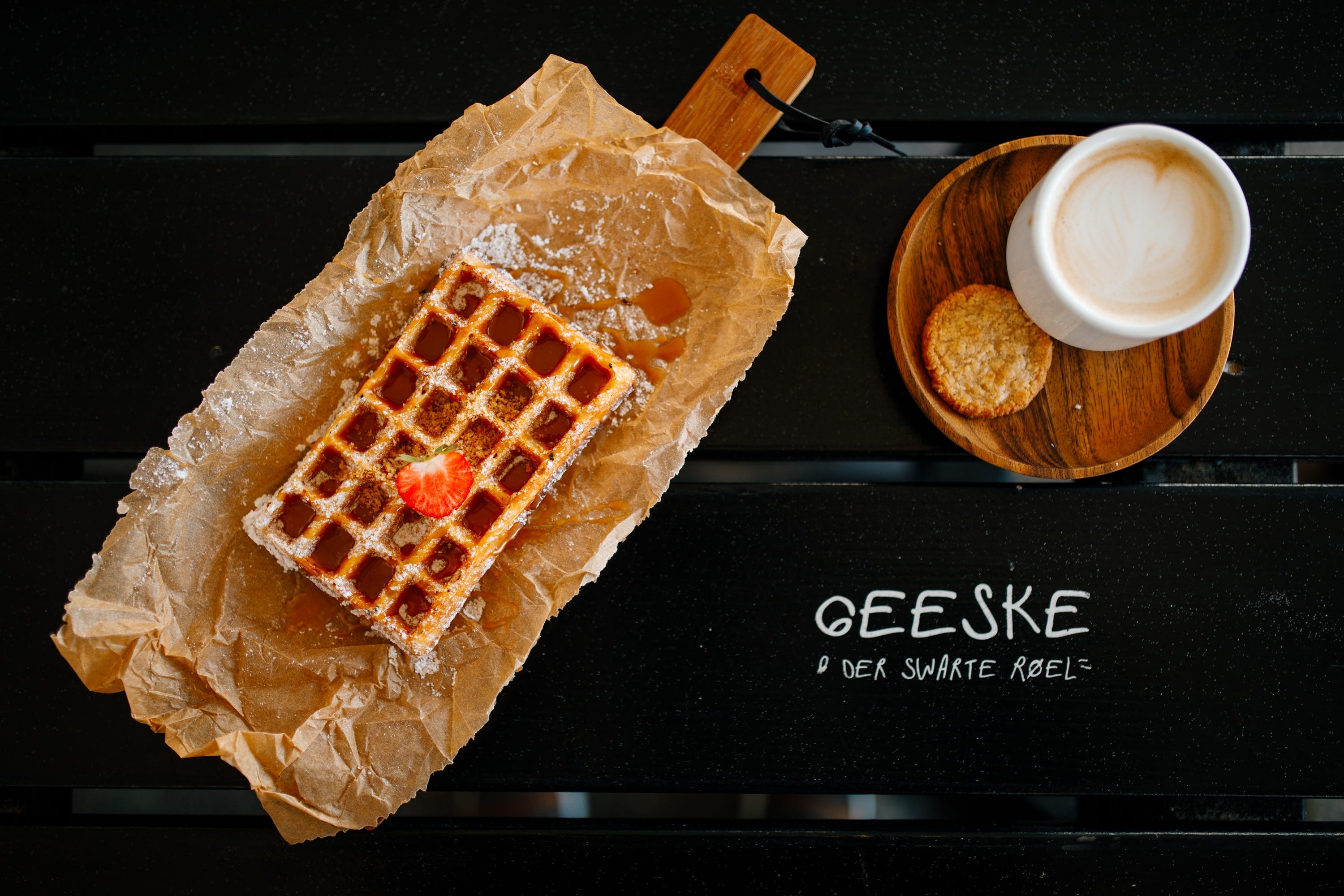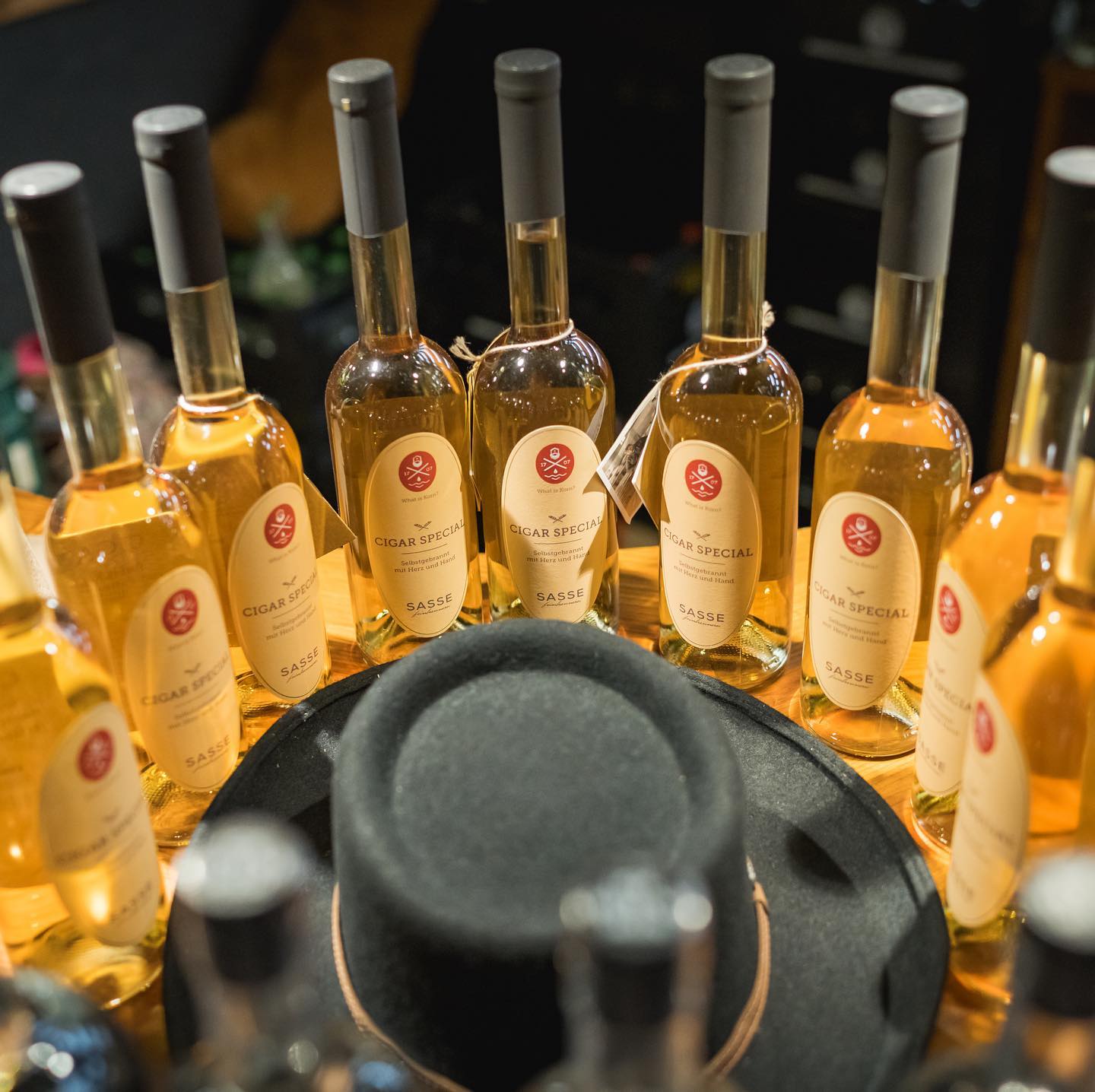 Open:

We are on educational holidays:
from 10.01.-19.01.22

After that we´ll be back fresh and ready for you!


We believe in a NO RESERVATION policy.
Come over, relax, be happy.

We are so looking forward to having you with us!



WiFi:
"Geeske ins Internet"
Geeske & der swarte Roelf, Borkum
- Oh, how good to see you! -
Welcome at Geeske.
Home of summer vibes, fine drinks, laidback music and the biggest selection of "Korn" in the universe.
We are looking forward to host you and your loved ones in a relaxed atmosphere to spend an easy time together.
With love for simply good food and drinks.
Please make yourself at home.
WORK OR STUDY AT THE BEACH?
Your living room on the island

Warm and inviting materials in our "living room" - wooden walls, velvet, items on loan from the Borkum local history museum - and our own herb garden inspire our unusual cocktail creations.

In addition to our signature cocktail creations, we can of course also mix any classics according to your wishes. Just ask.

Our selected wine list is balanced and just extensive enough that there is something for everyone. From dust-dry Riesling to fruity Kabinett to wooden, big fat Chardonnays. We tested and selected for you in terribly agonizing evening hours. Above all, we rely on young, German winemakers.
With our LeichtmatRosé and Tobias Rickes we have found our perfect day drinking companion for warm summer days. And if you want something a little more unusual, there are also one or two treasures in the in-house wine cellar from down under the Borkum train station.

We love good music that you can relax and enjoy with. Now and then there is spontaneous live music. You are welcome to bring your own instruments. When we have the time, we take out the record collection.

An evening with the boys, a secret, romantic date or relaxation after work. We are there for you.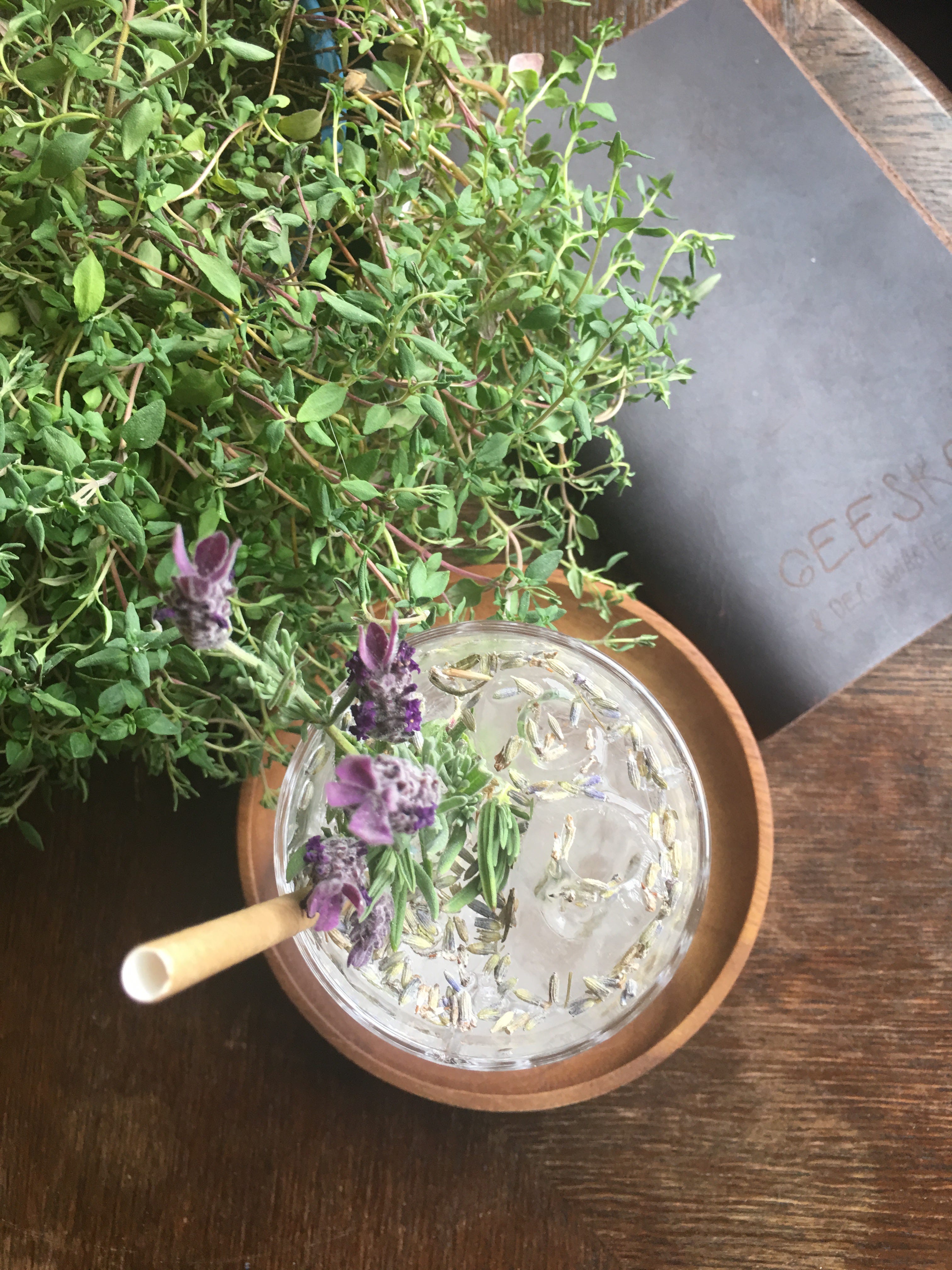 We love "Korn"
because "Korn" belongs to the north like low tide and high tide. And because we fell in love with the dusty spirit, we keep inviting Korn and premium manufacturers who take us on an adventurous ride through their specialties. In addition, a pinch of seaman's yarn. And of course our in-house Korntails. True to the motto "Make Korn great again", we remove the dust from the green banana and give the chic bottles a lot of space on the shelf and in our hearts. Not convinced yet? Come over. We will definitely find the right spirit for you, too. How about, for example, our own coffee and liquorice liqueur based on Korn from our friends at Nork in Bremen?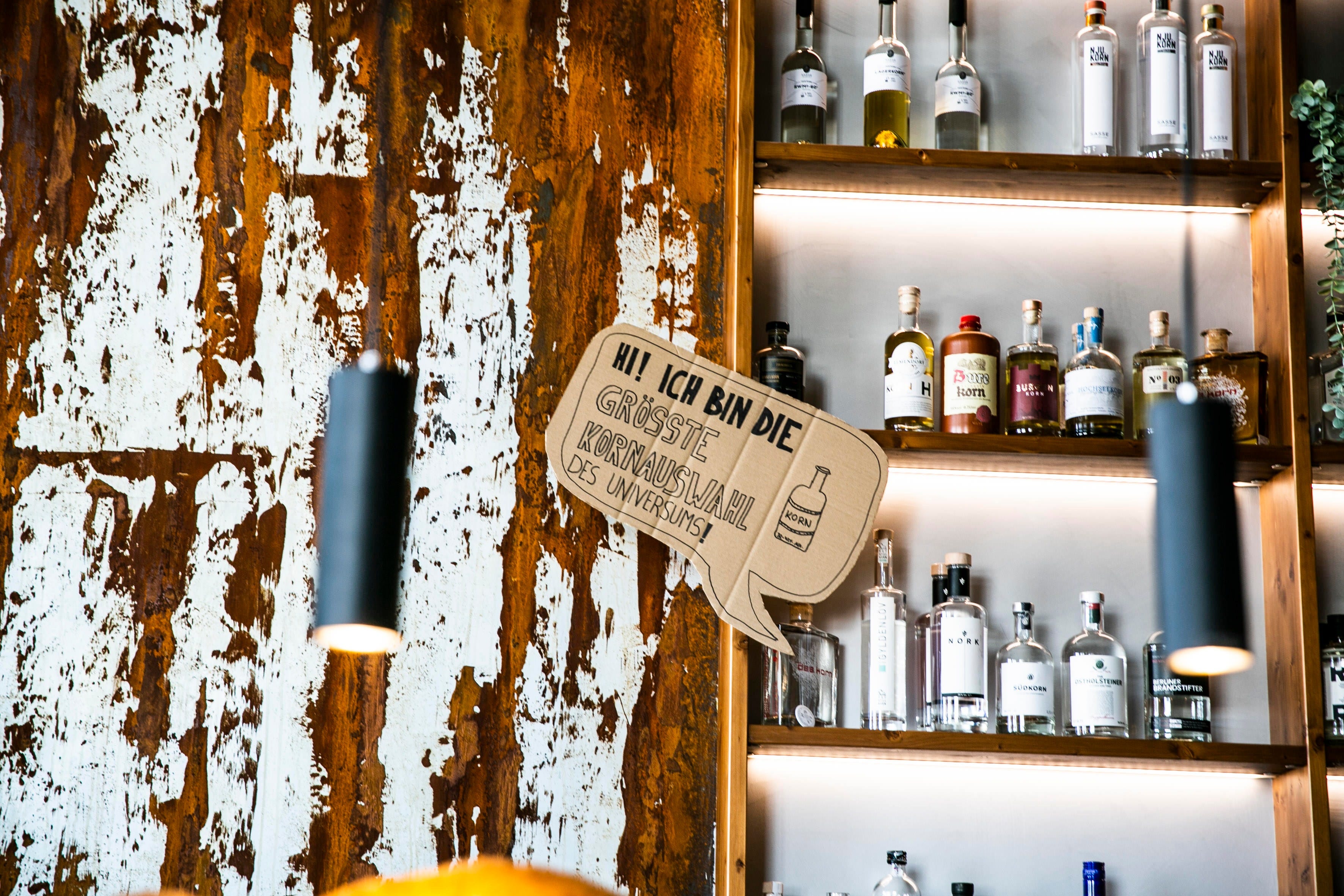 That we take our coffee seriously..
..would be an absolute understatement. We are proud to offer you a balanced Schümli blend of Central and South American beans as well as a harmoniously composed espresso made from Brazilian and African coffees and a rare Indonesian robusta specialty. The plantation owners who supply the beans have convinced us with their consistently sustainable working methods.
For you, our espresso means a golden crema - full of aromatic oils and a rich taste - pressed through our wonderful, original Italian La Cimbali machine. We serve our coffee cups on handmade wooden trays.
Crazy passion? Well maybe a little.
In any case, we cordially invite you to a cozy cup or a quick coffee to take away. Hot or poured on ice.
Schmackofatz
Welcome to Schmackofatz - an invitation to sip and dip together.

Our small selection of dishes allows us to freshly prepare seasonal and regional products for you by hand and heart. We use ingredients from the land, from the sea and from our own garden.
Our philosophy is simple - to bring fresh, sustainable soulfood to the table.
We love to cook with earthy thyme and grainy sea salt, use nutty olive oil and colorful vegetables and herbs according to the season.
Not just to satisfy hunger - also a little for the soul.
Cause love is at least 3/4 of appetite.